WELCOME TO GARDEN SPOT
Garden Spot Auto Auction has been serving the greater Pennsylvania area for over 55 years as the premier independent auto auction. With a strong focus on service, we're always looking for ways to serve our customers better.
Join us each Tuesday at 10am for our Dealer-only auctions.
We're looking forward to seeing you at Garden Spot Auto Auction!
For your convenience Garden Spot Auto Auction
is an Auction Access partner.
Click the link below to get registered.
***Simulcast Available on all Lanes!***
Powered by:
​ANNOUNCEMENTS
1/21 - Consignment Auction - 80% SOLD!
1/28 - Consignment Auction - 79% SOLD!
Upcoming Events...
2/4 - Auction with Green Light Express
Contact Registration at 717-738-7900 to Reserve Numbers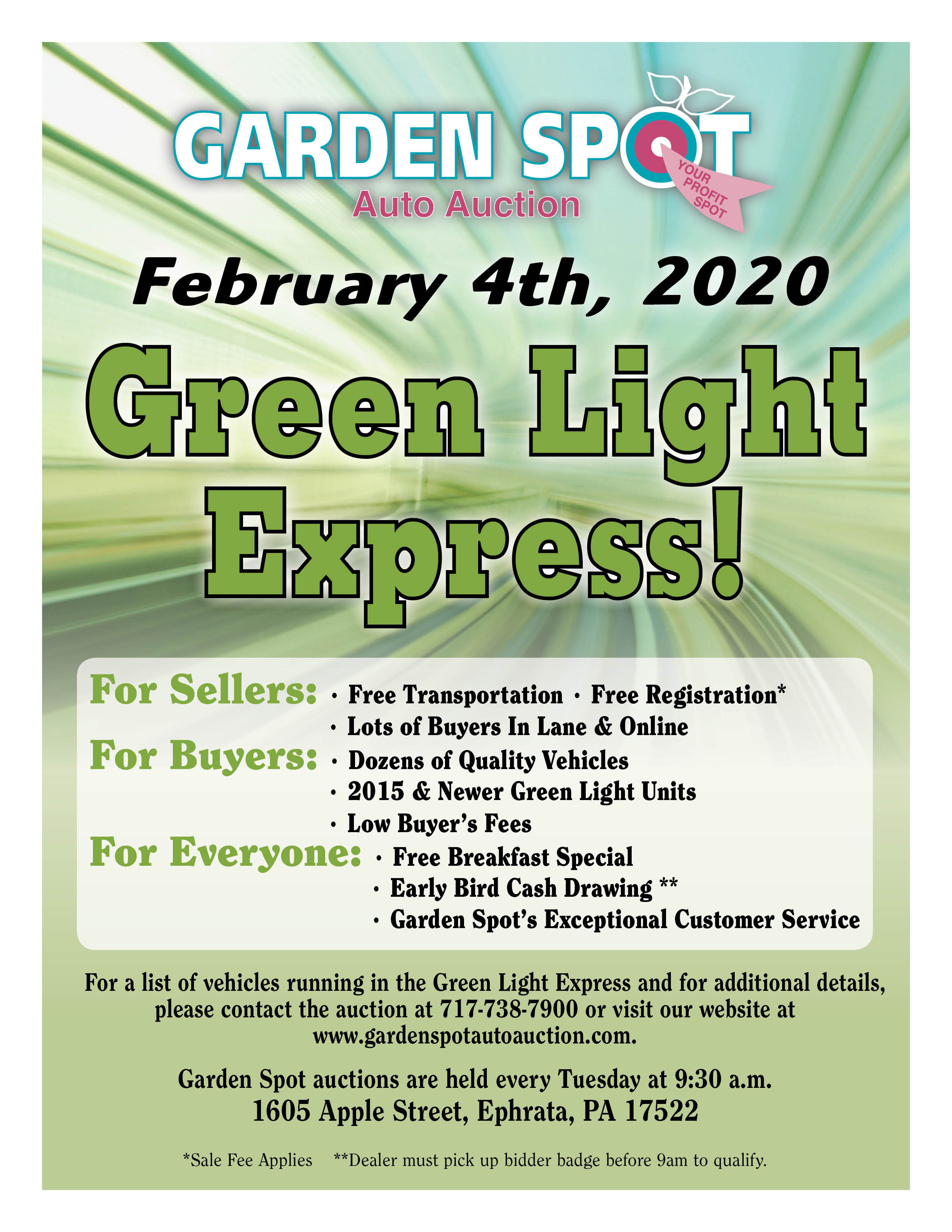 ABOUT US
In business since 1964, Garden Spot Auto Auction is dedicated to serving new and used car dealers. Since its founding, the auction has maintained the same sale day, the same involved and caring ownership, and a courteous staff who's focused on providing dealers with the best possible auction experience.
We value the relationships we've built with our customers and we look forward to seeing our business partners each Tuesday. Our staff is always available to help make each of our guests have a smooth and properous day. Garden Spot is the Dealer's Profit Spot!